I have a rabbit. Or, more specifically, a bunny. The local Crazy Cat Lady showed up today with this little boy bunny and made me fall in love with him. Frankly, I'm terrified. I've never had a rabbit and I have no idea what to do with this one. But he is a handsome fellow.
The Explosive Neil just called and when I told him the news, he said, "You know how I feel about rabbits. Didn't you ever see Bunnicula?"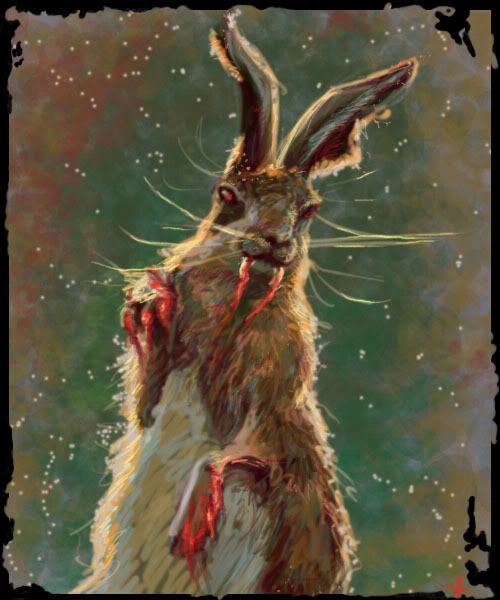 Apparently, that's what I have to look forward to.